Venues
From the exquisite ballrooms to elegant and intimate spaces, Chevy Chase Club's distinctive venues provides an ideal setting for both corporate and unforgettable celebrations.
The Ballroom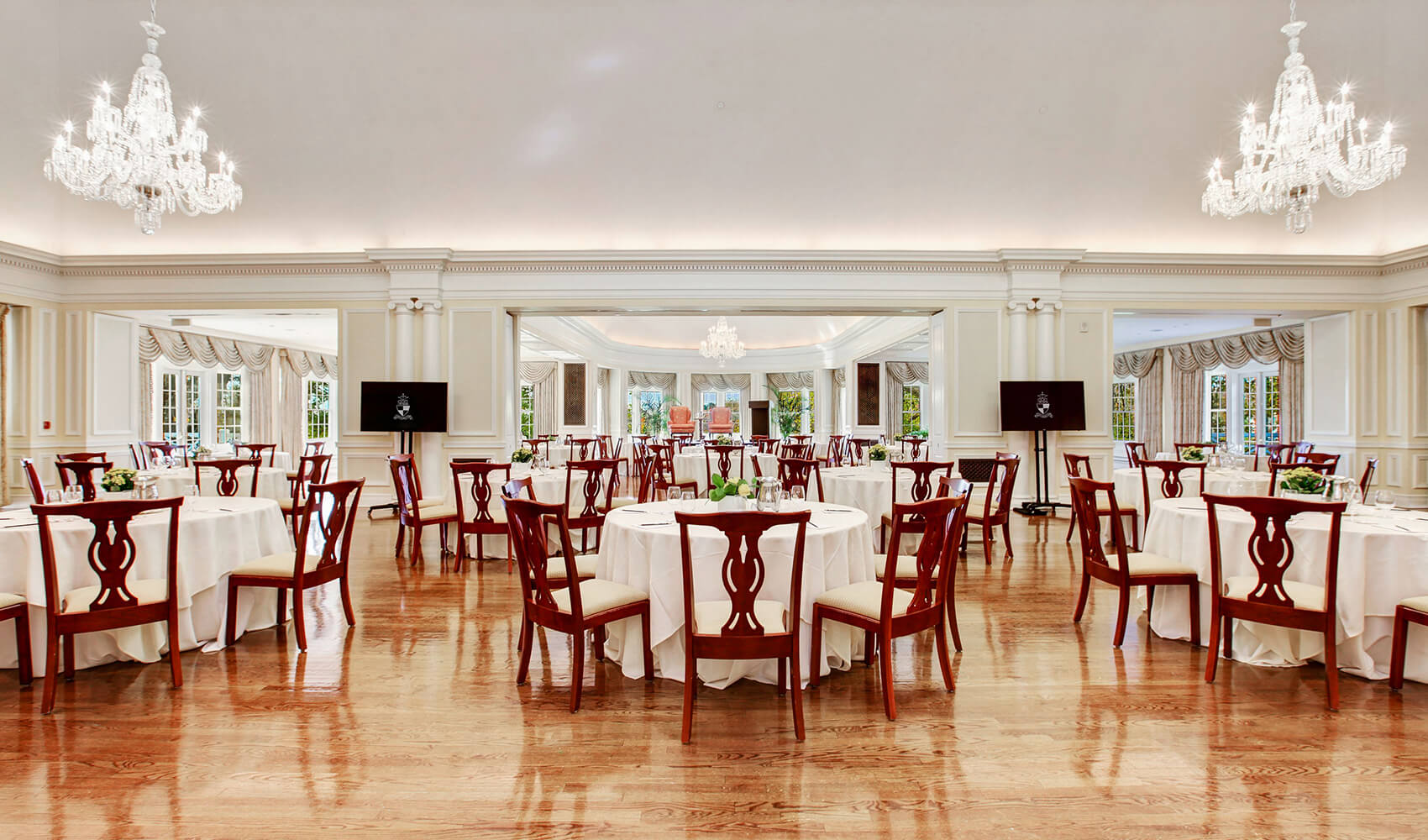 Our Ballroom can be grand or gardenlike, it is refined yet friendly and easily enhances your personal vision as opposed to overpowering/dictating it.
One large space surrounded on three sides by light-filled windows and two expansive balconies. The neutral tones and classic styling complete with rich hardwood floors and two working fireplaces with mirrored mantels create a timeless space. The Ballroom may be divided with wood paneled partitions serves groups of 80 - 300 or more when incorporating the balconies.

Virtual Tour Gallery Floor Plan
The Club Room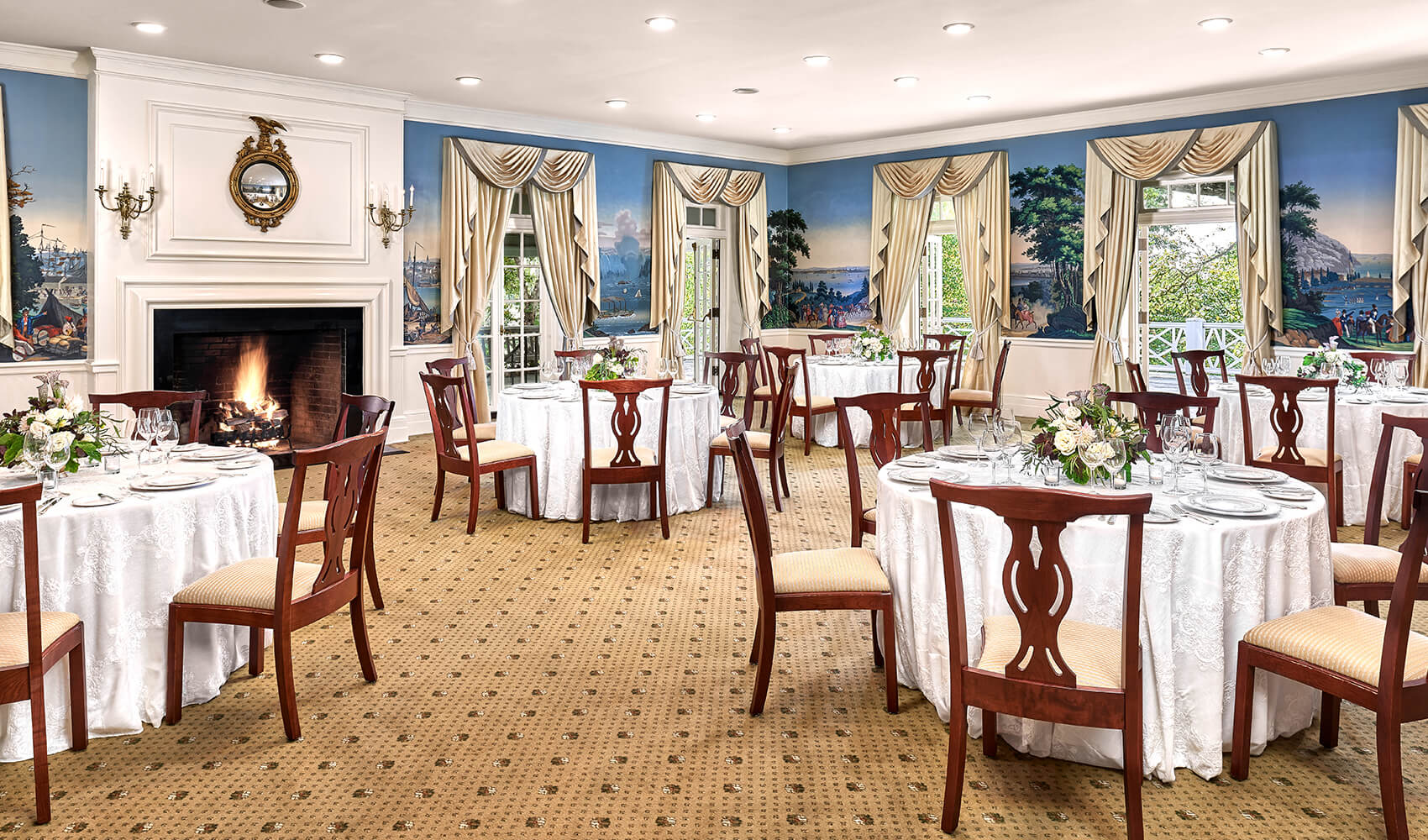 The Club Room features a balcony which overlooks the 9th hole and expansive four-season gardens. The hand-painted Zuber wallpaper coordinates amazingly well with any decor scheme. The Club Room may accommodate groups of 100 or more when utilizing the balcony.
Small gatherings love the space and fill it with the glow of the working fireplace and good company.

Virtual Tour Gallery Floor Plan
The Hunt Room
The Hunt Room features magnificent wooden furniture, useful as well as enhancing. With a board room like aesthetic, it is perfect for meetings, feasts and merrymaking alike. An attached balcony overlooks The Lawn and former fox hunting grounds.